Working as a home health RN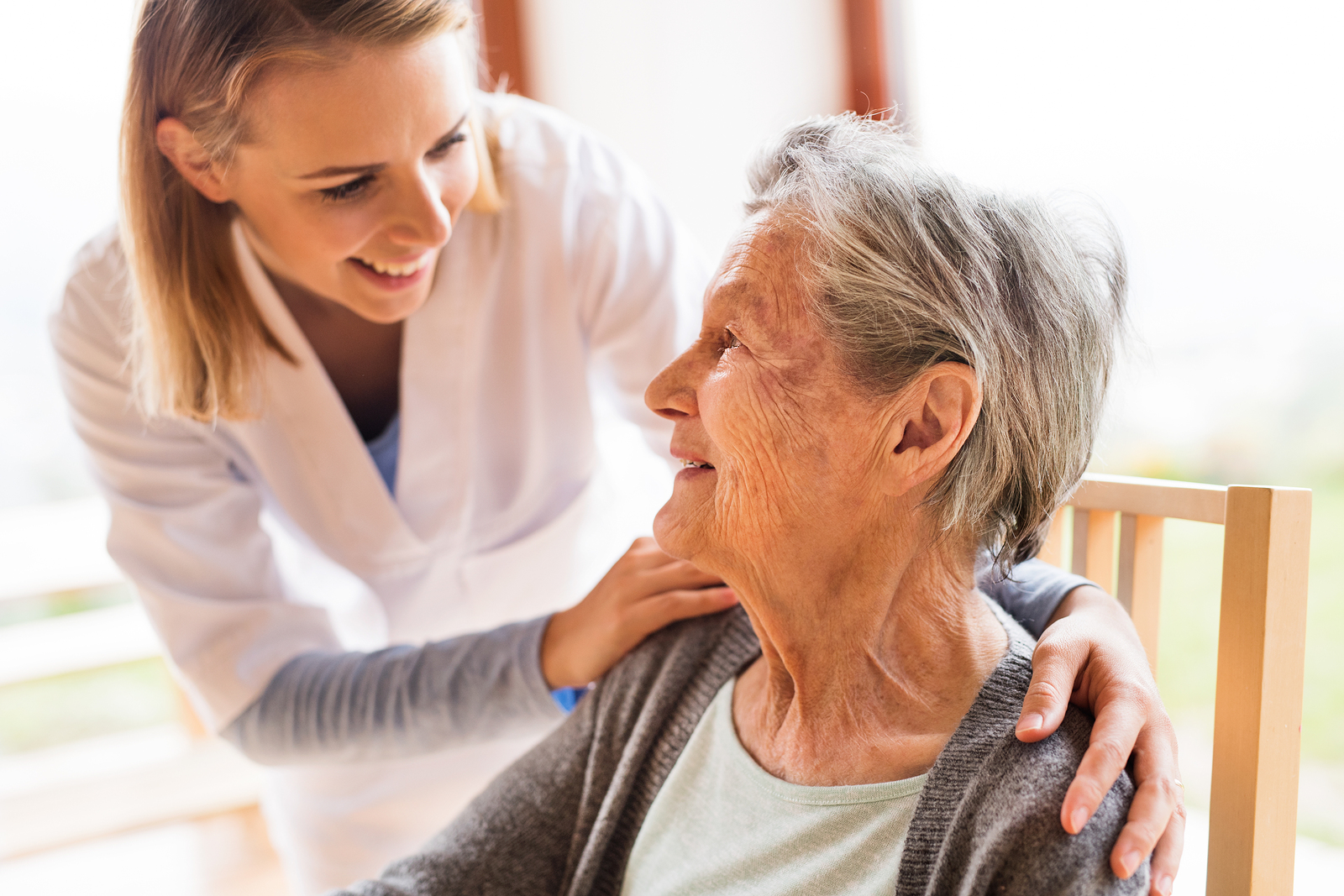 Are you graduating soon or looking for a new specialization for your nursing career? If you enjoy a little autonomy and are looking for a high amount of job satisfaction, you might consider a career as a home health RN. These skilled nurses are critical in bringing quality care to the homes of individuals who are living with illnesses and other medical conditions or dealing with injuries, limited mobility or disabilities. Home health makes an immeasurable difference in the quality of life for these patients, helping them be independent, and serves as a rewarding and fulfilling career path for nurses. 
Demand on the rise 
There's never been a better – or more lucrative – time to seek work as a home health RN. This is largely due to changing demographics, with the number of retirees and elderly booming.
"America is experiencing a dramatic shift in demographics, and in 2019, people older than 65 years will outnumber those younger than five," noted the article "The Future of Home Health Care," published in the Home Health Care Management & Practice Journal. "One of the greatest health care challenges facing our country is ensuring that older Americans with serious chronic illness and other maladies of aging can remain as independent as possible."
The nature of health care is also transforming. With advancements in medical technology and devices as well as telehealth, individuals can manage their health in innovative ways at home, which no longer require that they make frequent visits to their specialists' offices or the hospital. And in the face of rising health care costs, home care can be especially appealing. As a result of an aging population, demand for home health nurses is rising, and is expected to grow even more in the near future. According to the Health Resources and Services Administration, demand for both home health aides and nursing assistants is expected to increase by 34 percent between 2014 and 2025. And by 2050, one-fifth of the total U.S. population will be 65 or older, according to the Congressional Budget Office.
In light of these changes, the health care industry needs certified, driven nurses who have both the soft and hard skills necessary to thrive in the home health environment.
What it takes to be a home health nurse 
Home health registered nurses must have an associate's of bachelor's degree and have passed the National Council Licensure Examination for Registered Nurses. They must also follow the licensing requirements and regulations in the state they wish to work as a home health nurse in.
Typically, home health nurses will work for a home health agency that coordinates care with the primary care physician, hospital or other specialist that cares for the patient.
Beyond education, RNs in this field must possess certain skills that enable them to work in the unique care setting of private homes. They should know how to operate a wide range of medical devices and technologies, and have a robust clinical knowledge that allows them to make informed recommendations for how patients can most effectively manage their conditions. Having a diverse array of knowledge and skills is essential, as home health RNs may treat patients with a range of conditions.
However, having strong technical abilities is not all it takes to be a skilled home health nurse. Soft skills are very important, especially when you consider that you are treating patients in their homes, and not in traditional clinical settings.
While nurses are already known for their compassion and empathy for their patients, the need for this trait among home health nurses is even more critical. Treating each person as an individual with their own unique needs and worries is a must among home health workers. Since the goal of home health is to help patients re-establish their independence and self-sufficiency, the nurses in this field also need to be excellent communicators. They should be able to effectively and clearly explain how to use personal medical devices to patients as well as the self-care routines that patients need to follow in between their visits with their nurses, such as what times to take certain pills or what type of diet to follow.
"Home health nurses should be patient and good listeners."
Home health nurses should also be patient and good listeners, being sure to genuinely consider and express understanding of a patient's concerns or wants. They also need to be open-minded and flexible, willing to work odd hours and able to relate to people from all walks of life. With a good attitude, empathy and effective communication, nurses visiting patients for their appointments can be bright spots in both the patient's and the nurse's day.
The benefits of being a home health nurse 
The practical benefits of being a home health nurse are that, due to demand, you can generally pick and choose positions to match your professional and personal interests as well as ideal geographic areas to work in, and can also benefit from competitive salaries. Since 2014, nursing salaries overall have increased 2.6 percent each year, according to Nurse.com, which cited data from the Bureau of Labor Statistics, with increasing wages for nurses in home health reflecting rising demand.
But the benefits of being a home health RN transcend the concrete. Nurses can feel immensely satisfied that they are making a tangible difference in the quality of life experienced by their patients.
"One of the things I find most rewarding about being a home care nurse is when I pass someone on the street, or see them out and about after I've cared for them," said John Ramos, RN, in an article featured on DailyNurse. "Sometimes they don't even see me, but I can see how well they're doing and how well they've recovered from an illness or surgery."
Home health nurses can also feel good knowing that they are helping patients learn to manage their illnesses or treat their injuries in the comfort and familiarity of their own homes instead of in a hospital or physician's office.
And for patients who are isolated from friends or family or can't get travel into town on their own due to mobility issues, home health nurses can be a valuable point of social contact, with appointments being a bright spot in the patient's day.