Here's the latest on state licensing and board of nursing information
Compact License States
The original Nurse Licensure Compact allows any nurse who resides in one of the 25 participating compact states to practice nursing in any of the states forming the compact state alliance. The new eNLC (Enhanced Nurse Licensure Compact) replaces the original NLC and provides extra protections. (see map below).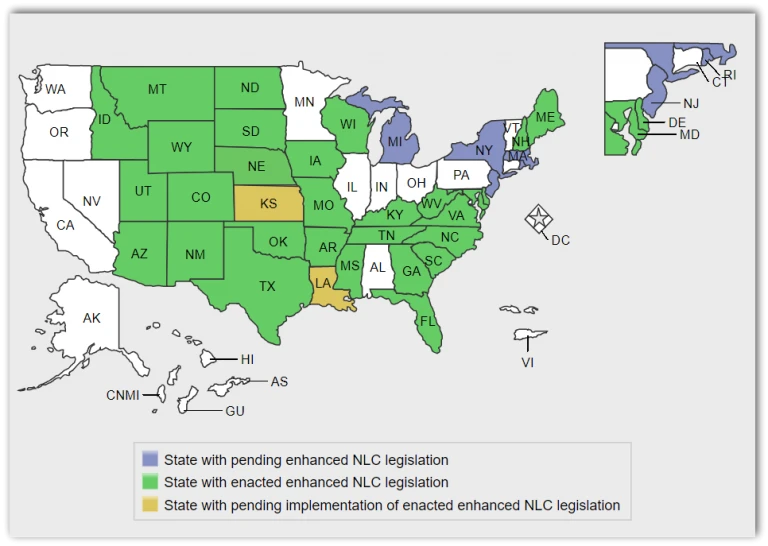 Please visit the Nurse License Compact Administrator website for more information: www.ncsbn.org/nlc.htm
Board of Nursing Websites
Visit the BON for each state for information on license and certification requirements.
Questions about licensing or credentialing? We're here to help.