5 ways to make your temporary house a home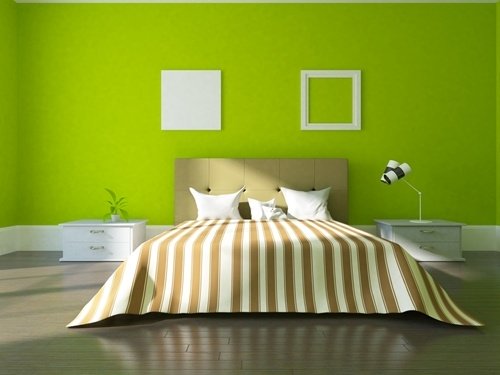 5 ways to make your temporary house a home
One of the best parts of being a travel nurse is the regular opportunities to live in new locations. However, a minor challenge to these frequent moves can be your living space. While the costs are usually covered by your employer, that doesn't mean that the house or apartment will feel homey. And even if you're only there for a short period of time, you still want a cozy place to come back to after work.
Whether this is your first time working as a travel nurse or you're a seasoned veteran, make your temporary house feel like a home with these five simple tips.
1. Bring a few favorite pieces of decor.
When you move to your temporary nursing placement, you likely won't be able to bring every single one of your personal possessions with you. However, that doesn't mean that you can't find room for a few favorite picture frames, throw pillows or a small lamp. Pick a few select pieces to bring with you on your move to give your new living space a more familiar feel.
2. Treat yourself.
Since you're likely going to move to another new location in a few weeks or months, you don't want to invest too much in your temporary living space. But at the same time, it's important to feel comfortable in your home. As a travel nurse, you make a competitive salary and are usually helped with living and moving expenses, so why not treat yourself? Maybe it's pretty curtains on the window or a decorative coffee table for entertaining new friends. Choose something that will make you smile and feel at home in your new city.
3. Break out the candles.
Smell is a powerful sense. So if you walk into your house or apartment after work only to be hit with the musty smell of an empty room, it can be a bit disquieting. To quickly – and cheaply – give your space a more homey feel, break out a few of your favorite candles. Discount stores often have great deals on candles, so you won't have to spend much money to give your space a scented makeover. Grab several different scents so you have variety depending on your mood. 4. Upgrade your shades.
It's not very convenient to buy new lamps every time you move. More often than not, you'll probably live in a pre-furnished apartment and just use whatever is already there. However, that doesn't mean that you can't get creative. Refinery29 suggested swapping out the shades on your light fixtures for a quick and affordable apartment upgrade. If you find a small one that you like, you might even have space to bring it with you to your next location. But the investment is so small that you don't have to worry if you don't have space to take it with you.
5. Invest in curtains.
A simple purchase that can make a big difference to the coziness of your new place is curtains. If you're looking to make a statement, the San Francisco Chronicle reported that dark colors will add visual interest to your room. For a placement in a chilly climate, thermal curtains in any shade will have the extra perk of literally warming up your room. It's a quick way to turn a temporary living situation into a home.