Shark Week begins Sunday, but for some travel nurses, it's shark week every week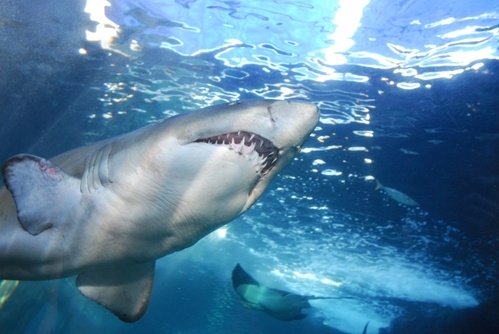 While sharks are predators, the vast majority would rather leave humans alone than take a bite – contrary to what a certain popular movie franchise might suggest. Experienced divers and novice snorkelers alike have had great experiences swimming alongside these giant fish in locations around the world. But while traveling to see sharks might be fun, it can be hard to find the time for a big trip, especially if you're working as a busy nursing professional.
However, seeing sharks can be easy when you work as a traveling nurse. By living – and working – in one of the following states while on an assignment, you'll have easy access to these marine creatures:
Florida
When it comes to U.S. states, only Alaska has more coastline than Florida. The Sunshine State is consequently a great location for traveling nurses who are looking to get up close and personal with marine life.
According to the University of Florida's Florida Sea Grant program, common sharks in the state's waters include the blacktip shark, sandbar shark, spinner shark, nurse shark, scalloped hammerhead shark, bonnethead shark and sharpnose shark.
Another advantage of living in Florida is that you're just a short flight away from Caribbean islands such as the Bahamas and Fiji, which have numerous world-known spots for diving with sharks.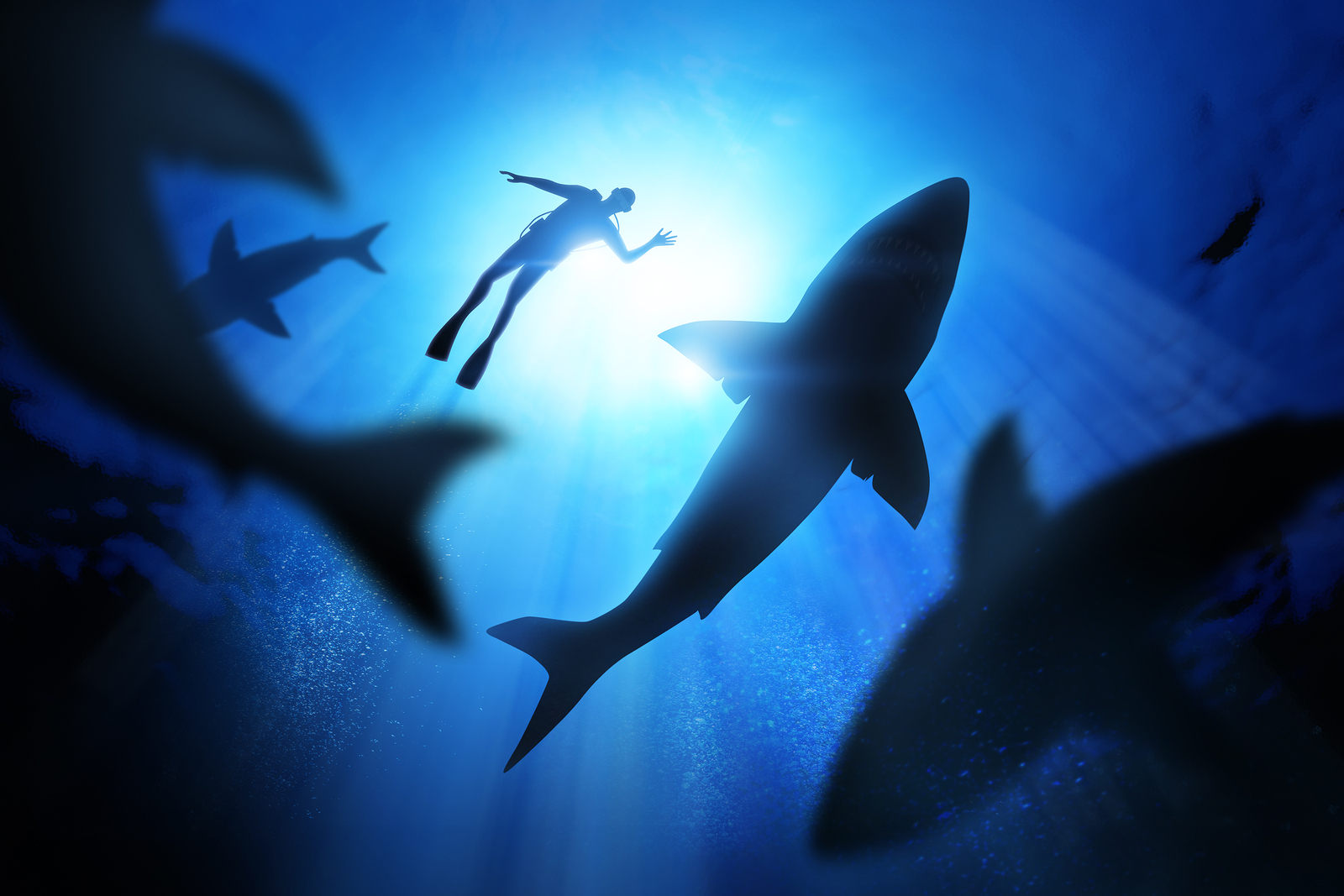 California
Hollywood starlets catching rays aren't the only interesting creatures you'll spot on stretches of sand in California. It's not uncommon for popular beaches to be closed due to sightings of large sharks close to shore in the southern part of the state. That being said, you won't necessarily run into one of these big fish just anywhere on the California coastline. San Diego or La Jolla are great choices for a planned shark diving excursion. Or if you're in Northern California, San Francisco's chilly waters offer a perfect habitat for great whites.
But you don't have to get in the water to see sharks in California. The Golden State is home to the Monterey Bay Aquarium, one of the premier aquariums in the world. The facility is home to a number of shark species, including blacktip reef sharks, broadnose sevengill sharks, leopard sharks, white sharks and many more.
Hawaii
If you needed another reason to live in the tropical paradise that is Hawaii, sharks could be it. This island state is the only one in the U.S. entirely surrounded by water, which makes your access to sharks convenient from just about any location. However, the North Shore may be your best bet.
"Hawaii is known for its beautiful beaches and big waves, but it's also known for its amazing shark-diving action with Galapagos sharks," Andy Casagrande IV, a Shark Week cinematographer, said in an interview with USA Today. "These feisty sharks congregate in the deep blue waters off the North Shore of Oahu and can be found mixing it up with sandbar sharks and tiger sharks. Tourists can view these awesome sharks from the safety of a shark cage and watch as they glide past."
Rhode Island
While it may not be the first state that comes to mind when you think of sharks, Rhode Island is actually a great place to live if you want to dive with with these big fish. Joe Rameiro, another Shark Week cinematographer, told USA Today that both mako sharks and blue sharks pass through the waters off of New England during summer and fall. He reported that it's one of the few locations in the world that divers can encounter these types.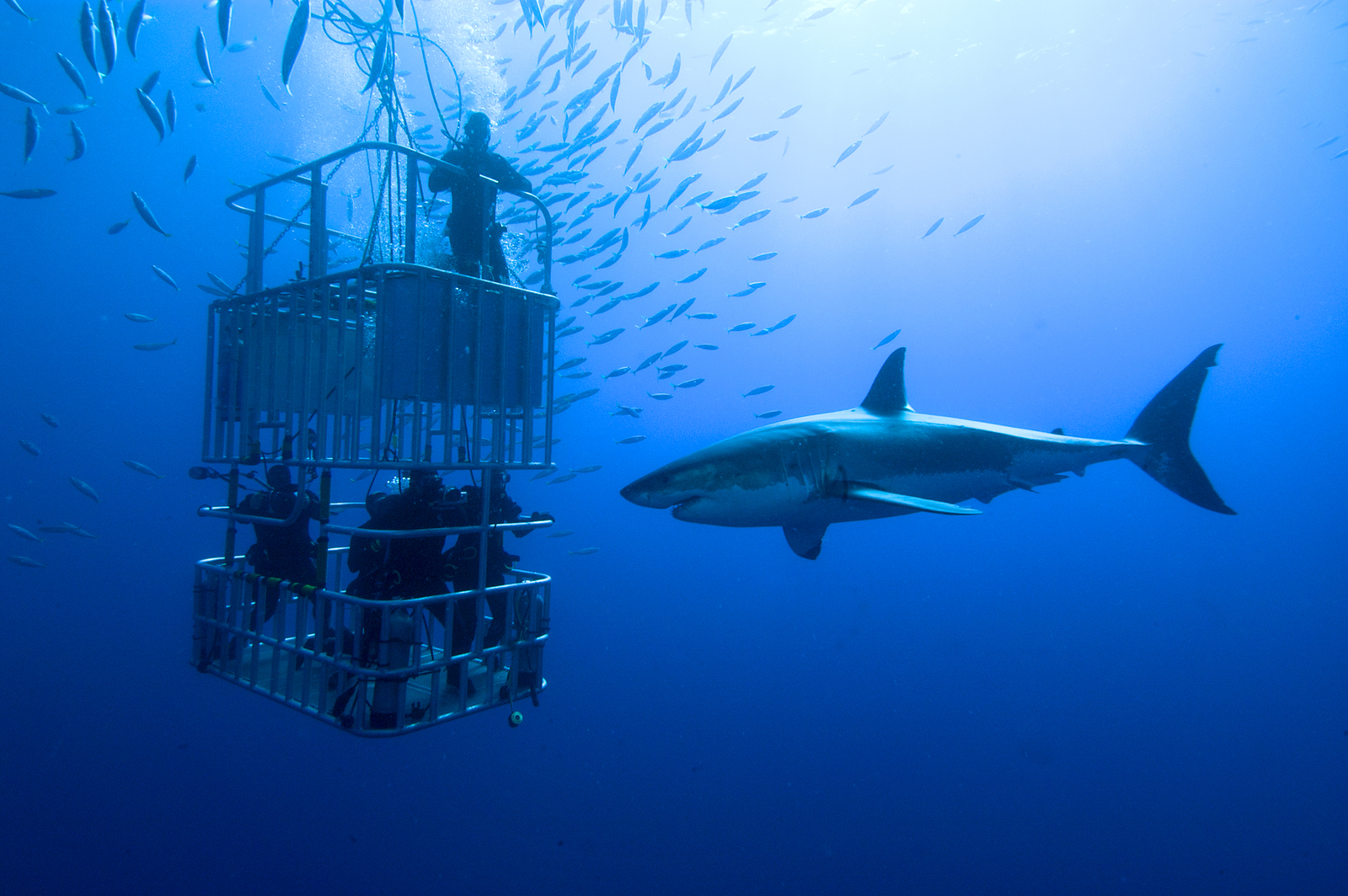 North Carolina
According to Conde Nast Traveler, North Carolina should be on your shark diving bucket list. The magazine recommended diving in Wilmington, where you can see the wreckage of the Papoose, a tanker that was sunk by a German submarine in 1942. Sand tiger sharks can regularly be seen swimming around the sunken ship, making it an ideal diving spot if you're hoping to swim with these sea creatures.
Georgia 
If you're looking for a less intense shark experience, you may want to consider working and living in Georgia. Atlanta is home to the Georgia Aquarium, which is the second best aquarium in the world, and the top in the U.S., according to Trip Advisor.  The facility features 10 million gallons of water filled with a variety of sea creatures, including whale sharks, which are the largest living fish species.
However, if you really have your heart set on swimming with sharks, the aquarium does offer guests the opportunity to get in the water. The Journey with Gentle Giants program is the only opportunity in the world that guarantees you the chance to swim with these gigantic fish. The two and a half hour experience costs $235.95 for non-members.