Why you should hike the Sierra Nevada mountains this fall
Located in eastern California, the Sierra Nevada mountains offer the hiking opportunity of a lifetime. These mountains form the rocky backbone of The Silver State, creating the beautiful landscape of a connection between California and Nevada that mountain climbers and environmental activists alike adore.
Since travel nurses make around $1,700 per week in California – a pay rate that's about 29 percent higher than the national average, according to Indeed – the opportunity to save and take some time off during assignment to explore the Sierra Nevadas should not be passed up.
Here are a few reasons to add this adventure to your agenda in the near future:
The gorgeous natural scenery
Some hike to explore the gorgeous greenery of the trees, others take on a trail that offers outstanding views of mountain peaks. On a hike of the Sierra Nevadas, you'll see it all. You'll explore through the lush forests, breathtaking waterfalls, tall natural rock-climbing walls, crystal clear streams and more – all on a single hike.
Depending on what you want to see, you must plan your hike around the right season. According to Timberline Trails, most of the snow – 95 percent of it – falls between October and May, and most mountains will be snow-capped from the beginning of January through March. During the summer, temperatures range between 80 and 100 degrees Fahrenheit. Hiking during September, October and November is ideal, as it's gorgeous, cool and comfortable.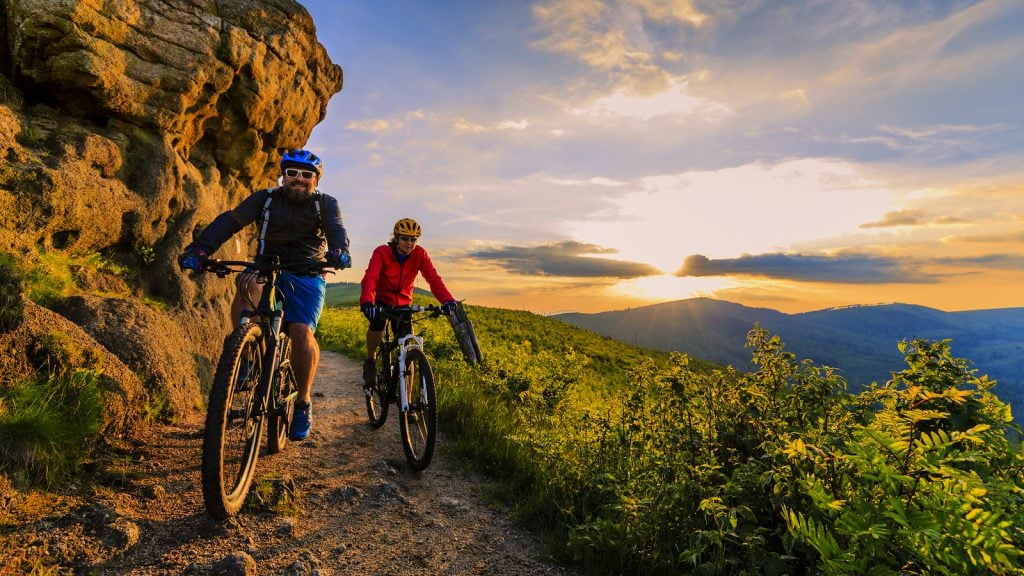 The abundance of trails
Looking for a trail that hikes from north to south? What about an option that takes you from east to west? Don't fret – you have plenty of options. The Sierra Nevada mountains pass through three different national parks, including Yosemite, Sequoia and King's Canyon. They offer over 70 different unique trails showing various views such as the Sequoia National Forest, natural water slides, hidden valleys, cascading waterfalls and more.
The opportunity to extend your stay overnight
Sure, you can hike any mountain and indulge in the beauty of nature during the day. But why not take advantage of the option to watch the sun rise and set? If you want to sleep under the stars, just grab yourself a permit in advance and park your tent in one of the designated areas among the mountains. If you still want to explore nature but take a more conventional route, you can find cabin rentals and campgrounds for tent and camper options throughout the national parks. Each option allows you to take in the gorgeous foliage and weather the season of fall has to offer.
The flexibility that comes with travel nursing means creating your own schedule. Take time before or after an assignment in eastern California to discover the wonder that is the Sierra Nevada mountains. The opportunity for exploration, relaxation and mindfulness is endless.