What is CVOR Travel Nursing?
Are you considering a career in CVOR travel nursing? If so, you're in for a wild ride full of unique experiences and challenges. Before you start your journey, there are a few essential things you should know to ensure you're successful. In this blog post, we'll explore what every CVOR travel nurse needs to know before hitting the road. From learning how to prepare for your CVOR travel nurse assignment to tips that will help you get ready for a rewarding and successful experience. Read on to find out more!
What is CVOR Nursing and Why Travel?
CVOR nursing, or Cardiovascular Operating Room nursing, is a specialized field of nursing that deals with patients undergoing heart surgery. CVOR nurses are highly trained and skilled in assisting the cardiac surgical team during procedures and ensuring the best outcomes for their patients.
As a travel nurse, working in the CVOR allows you to explore different regions and cities while pursuing your career goals. It provides you with the opportunity to gain new experiences, meet new people, and learn new skills that can benefit you in your future career as a nurse.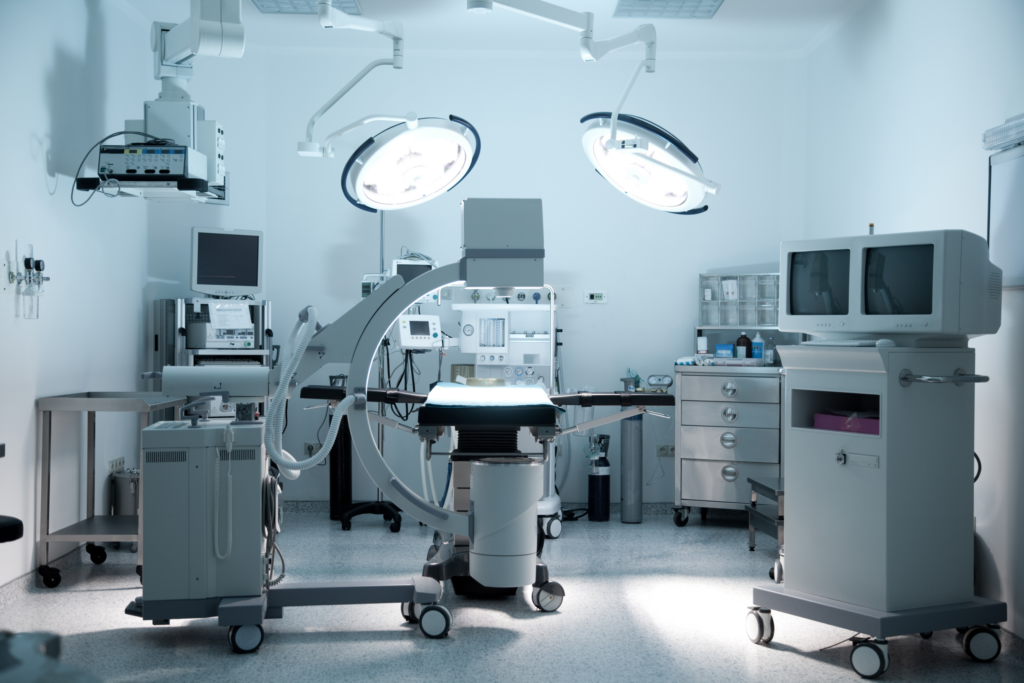 Preparing for Your Assignment
Once you've decided to become a CVOR travel nurse, there are a few important things to keep in mind when preparing for your CVOR travel nurse assignment. Here are some tips to help you get ready for your adventure on the road:
1. Research the Hospital and Location: Before you head out on your CVOR travel nurse assignment, take the time to research the hospital where you'll be working. Look for reviews from other nurses who have worked there, and try to learn as much as you can about the hospital's policies and procedures. Additionally, research the location where you'll be staying and explore what it has to offer. This will help you feel more comfortable and confident as you prepare for your new job.
2. Pack Accordingly: When packing for your CVOR travel nurse assignment, it's important to bring all of the essentials you'll need for the job. This may include your scrubs, stethoscope, and other medical supplies, as well as any personal items you'll need while on the road. Don't forget to pack comfortable shoes and clothes for exploring your new city, too!
3. Set Up Your Housing: One of the biggest challenges of being a travel nurse is finding housing that meets your needs. Fortunately, many travel nursing agencies offer housing options for their nurses. Make sure to ask about housing when you're speaking with your recruiter, and take the time to review the options available to you.
4. Check Your Paperwork: Before you start your CVOR travel nurse assignment, it's important to make sure all of your paperwork is in order. This includes your nursing license, certifications, and immunization records. Make copies of these documents and keep them with you, so you can easily access them when needed.
5. Plan for Orientation: When you arrive at your new hospital, you'll likely have an orientation period to get familiar with the hospital's policies and procedures. Make sure to plan for this time accordingly, and be prepared to ask questions and learn as much as possible. This will help you feel more confident and prepared as you start your new job.
7 Tips for Success as a CVOR Travel Nurse
1. Communicate effectively with your recruiter: Your recruiter is your advocate throughout the job search process, and your point of contact throughout your assignment. Building a good relationship with your recruiter can make your life easier. Communicate your needs, preferences, and concerns with your recruiter, so they can find the best opportunities for you.
2. Be adaptable: Adaptability is one of the most important traits of a travel nurse. Each hospital or clinic you work at will have its unique way of doing things. Be open-minded, and be willing to learn new ways of doing things.
3. Be professional: As a CVOR travel nurse, you're representing yourself, your agency, and your profession. Be professional in your interactions with patients, their families, colleagues, and management. Keep your focus on providing the best possible care to your patients.
4. Build a support network: Traveling alone can be daunting, and you may feel homesick from time to time. To help combat these feelings, build a support network. Connect with other travel nurses online, join local groups, or take advantage of your agency's resources. Having a support network will make your experience more enjoyable.
5. Embrace new experiences: One of the biggest perks of travel nursing is the opportunity to experience new cultures and places. Explore the area around your assignment and embrace new experiences. Try the local cuisine, take a hike, or attend a cultural event. You may discover something you love and want to come back to in the future.
6. Be financially savvy: As a travel nurse, you may have expenses that permanent staff members don't have. Ensure that you budget appropriately, save money where possible, and make use of your agency's benefits. Your recruiter can help you navigate the financial aspects of travel nursing, so don't be afraid to ask for advice.
7. Take care of yourself: Travel nursing can be demanding, both physically and emotionally. Take care of yourself by eating well, exercising, and getting enough sleep. Be aware of the signs of burnout and seek help if needed. Remember, you're no use to your patients or yourself if you're not taking care of yourself.
CVOR travel nursing can be highly rewarding. Travel nurses have the opportunity to work in different healthcare settings, meet new people, and gain experience in a wide range of medical procedures. As a CVOR nurse, you are at the forefront of medical technology, assisting in life-saving procedures that have a significant impact on patient outcomes.