We're heading to the Travelers Conference™ in Las Vegas!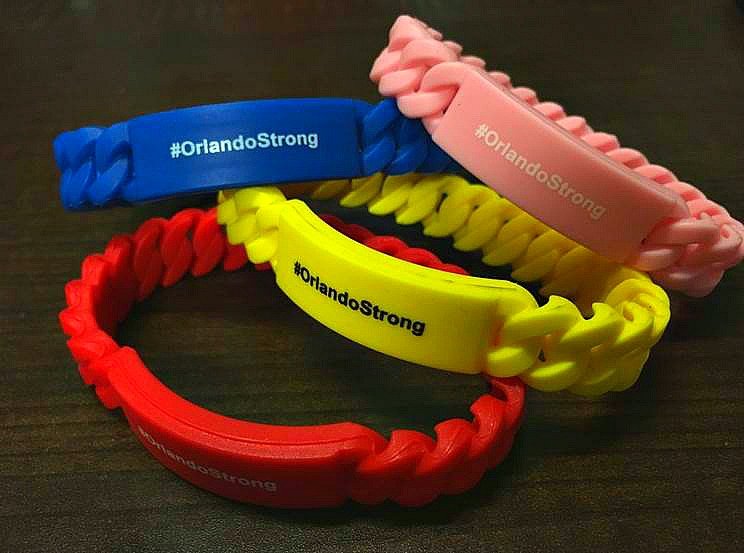 Share your story of strength and receive an #OrlandoStrong bracelet
For the second year in a row, Jackson is looking forward to exhibiting at the  Travelers Conference™ in Las Vegas, the largest health care travelers conference in the U.S. Planet Hollywood will play host to nearly 1,000 nurses and therapists from Sept. 25 to 27 who will be given the opportunity to meet industry experts, socialize with other travelers, and learn more about individual staffing agencies (like ours). Whether you're a "newbie" to traveling or you've been doing it for years, there's much to be gained at this dynamic conference.
Sign our banner for Orlando Regional Medical Center
At the conference, Jackson will offer attendees the opportunity to show their love and support for the doctors, nurses and therapists of ORMC who treated the victims of the Pulse nightclub tragedy in June with a 6 foot banner where they'll be able to share their personal stories of strength. As a gift for taking the time to share their stories, everyone who signs the banner will receive an #OrlandoStrong bracelet (while supplies last).
Learning opportunities at TravelCon™
"Attend lectures on popular topics and earn CEU credits."
Aside from the important opportunity to meet travel agencies and recruiters face-to-face, TravelCon™ gives health care professionals the opportunity to attend lectures on popular topics such as how to handle multi-state taxes as well as how to get started as a traveling professional. There will be 25 sessions in all, many of which qualify for continuing education units. If you're a travel nurse or therapist, this is an event you shouldn't miss!

Last year's survey results
During last year's Travel Conference, Jackson conducted a survey of travel nurses and learned many interesting insights that we'll be sharing with nurses at this year's TravelCon™. For example, we learned that the majority of respondents chose travel nursing as their career path primarily for the adventure of traveling and seeing new places and not for the opportunity to earn more money (although, money was still important to them).  Stop by our booth and take a look at the results yourself; they may surprise you.
How to register
If you're interested in attending the conference and haven't signed up yet, visit this page and here's a map to our booth, which is No. 301. We hope to see you there!