Top hiking destinations for travel nurses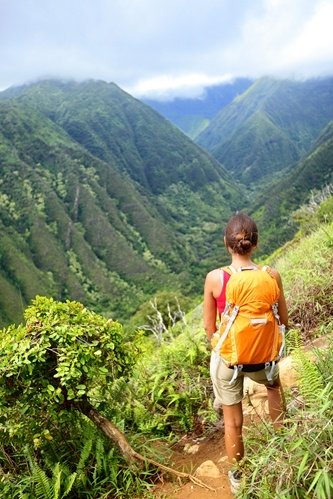 Working in a hospital, with bright LED lights and recirculated air conditioning, can make any travel nurse yearn to be outdoors. Hiking along a mountain trail – either with a trusty four-legged companion, with friends or on your own – can be a relaxing and restorative experience. Business Insider highlighted the many benefits of spending time outside, including improved short-term memory and an increase in concentration and focus – all important qualities for travel nurses who want to be on the top of their game. If you're itching to spend more time outdoors, check out these top hiking destinations for your next assignment:
Appalachian Trail
This 2,200 mile trek stretches through much of the East Coast, from Maine to Georgia. As a result, you can make your hiking adventure as long or as short as you want. Explore the Great Smokies National Park, which borders North Carolina and Tennessee, and join an solar eclipse-watching party. While you're there, make sure to climb up to Clingmans Dome Observation Tower to see a breathtaking view of the surrounding mountain ranges. This tower stands at over 6,000 feet, USA Today noted, so be sure to pack an extra fleece pullover!
Clifty Falls State Park
Just outside of Madison, Indiana, this hiking trail is for those with a little bit of experience. Hikers can tackle this 6-mile loop in a day. The best part about this trek? You can unwind to the soothing sounds of a waterfall. History buffs are also welcome: You can learn about the Railroad Tunnel, which stretches back in time to the 1850s, as you explore the trail. According to National Park Services, this area of the park is known as "Brough's Folly," named after John Brough, the governor of Ohio. Need more than a day to explore? You can set up a tent in the nearby campground.

Mount Rainier National Park
If you ever wanted to get close to a volcano, strap on a backpack and make the trip down to Wonderland – Wonderland Trail, that is, in Washington state. Even though this volcano last erupted in 1894, you can still appreciate its magnificence as you trek: Beneath the snow-capped mountain are lush green areas where you can walk alongside the wildlife. Not sure how much time you want to spend on this 93-mile trail? You can visit the Rainier website for itinerary inspiration, ranging from 48-hour trips to family-friendly adventures.
Pacific Crest Trail
Book lovers may recognize this trail from Cheryl Strayed's memoir Wild. While the full trail extends over 2,500 miles all along the West Coast, you can make a day trip within Central California. Look out onto the Sierra Nevada mountain range as you walk by foot or as your explore on horseback. Just make sure to pack extra sunblock!
As the weather gets nicer, take advantage of the sunshine and go explore the great outdoors!