If you enjoy Scavenger Hunts, we've got a few ideas for you
Travel nursing isn't just an opportunity to see the country while practicing patient care, it's your chance for adventure and exploration. We can't think of a better way to get to know a new place or meet locals than a Scavenger Hunt! But, keep your compass in your pocket, some of them are online.
Your chance to win $50 from your couch
While the rest of our ideas require physical activity, one of our favorite recruitment based job boards is hosting a scavenger hunt that you can participate in from the coziness of your favorite chair.  Wanderly, a Travel Assignment job board, is hosting a Virtual Scavenger Hunt for a chance to win a $50 Amazon Giftcard. All you have to do is look for answers to simple questions by visiting individual agency websites. Want a hint? The answer to our question is here. Shhhh….
Holiday Scavenger Hunts
Several cities and brands across the U.S. have participated in Scavenger hunts all year to promote local stores or products. Here's a few taking place through the Holiday season:
Stitch's Holiday Gift Hunt – Disney Florida
Walt Disney World is hosting an adorable Scavenger Hunt at Disney Springs in Orlando, Florida through January 6, 2019 that promises to reward every participant (with a completed booklet) a "festive surprise." Here's the link to get the details on how to help Stitch find all the gifts on his lost shopping list.
Reindeer Hunt – Madison, NJ
For a $100 raffle, Madison is challenging "hunters" to test their "tracking skills" by attempting to follow the trail of Rosie, the Rose City Reindeer. Developed by the Madison's Chamber of Commerce, here's the details on how to participate.
Holiday Scavenger Hunt – Lake Worth, TX
To boost foot traffic in area shops, the City of Lake Worth is raffling off a prize basket from area merchants for participants who take 11 of 22 photos described in a list. Get the down-low on how to participate here.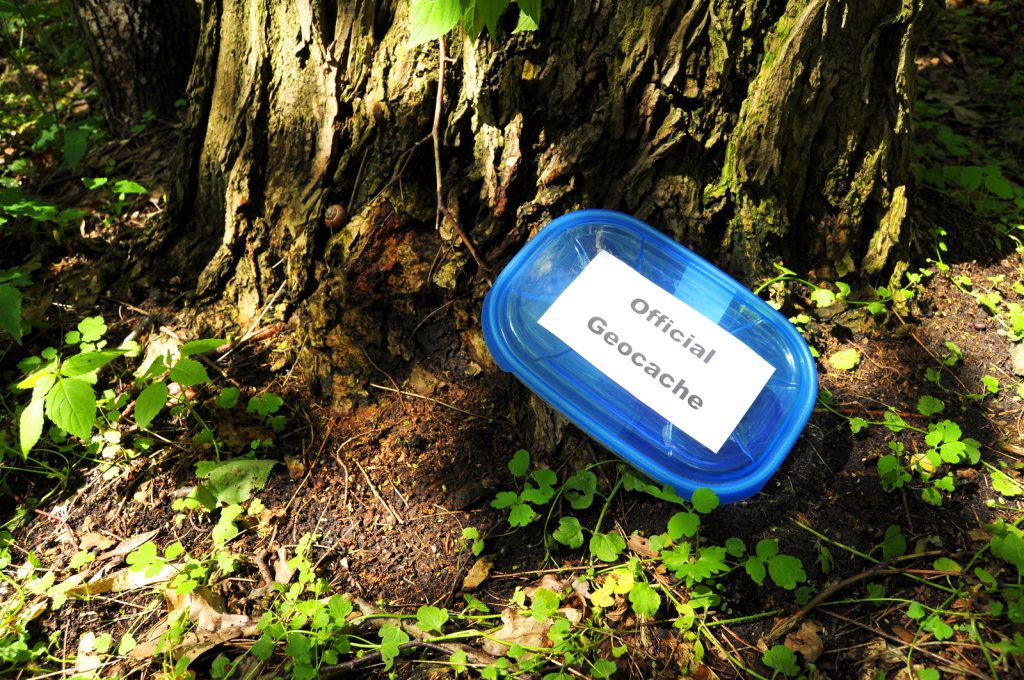 Global Scavenger Hunts
Geocaching
Inviting visitors to "join the world's largest treasure hunt," Geocaching was founded in 2000 and currently boasts more than 3 million "geocaches" in over 190 countries around the world with millions of players engaged worldwide in the hunt. From it's meager beginnings of just 75 global geocaches, Geocaching has grown today to over 361,000 geocache owners worldwide. To learn more about exactly what it is and how to participate, Geocaching's website has provided this awesome PDF: Introduction to Geocaching. Download their nifty app to get started today!
Meetup
The popular Meetup website brings people of similar interests together in cities across the world, so it's no surprise there's a list of Scavenger Hunt Meetup Groups worldwide. Here's a list of their larger scavenger hunt groups, but if you visit their homepage and type in a local city and "scavenger hunt," you're likely to find a great adventure group to go treasure hunting with.
Travel Nursing is full of built-in rewards from providing quality patient care to living in and exploring new places. Scavenger Hunting is just one more way to dig your heels in and enjoy the world around you. Happy hunting!