How to Pack Your Backpack for Winter Travel Nurse Adventures
As a travel nurse, you have endless opportunities to get out and explore some of the nation's most popular destinations. Even though we're about to enter winter, there's still plenty to experience in the great outdoors! Whether you're hiking in the Smoky Mountains, camping at Acadia National Park, or trekking the Sierra Nevada's, you'll have no trouble becoming one with nature, as long as you're prepared for the trip. Interested in taking in some natural scenery this winter? Here are a few things to pack in your backpack for the adventure: 
The essentials
Going on a day hike is much different than planning an overnight adventure, but it's always wise to overprepare in the case your trip extends beyond your original plans. Carrying these essential items, according to Recreational Equipment, Inc., can help you feel comfortable along your route no matter what happens: 
Navigation tools, which includes a GPS device as well as a traditional map and compass if you lose your way.

 
Headlamp, as well as extra batteries, if you plan on hiking into the night.

 

Sun protection, including sunblock, sunglasses and sun-protective clothing and other accessories.

 

A traditional first aid kit. Make sure you also bring insect repellent as needed.

 

A knife and a gear repair kit if something goes wrong.

 

Fire-making equipment, which includes matches, lighters and a small stove device.

 
Shelter, most likely a small tent, that can be easily transferred into your backpack.

 

Extra food and water, including high-calorie and high-protein snacks such as nuts, dried fruits and protein bars. It can be tempting to not drink as much water when you're cold but be sure to hydrate with plenty of water!

 

Extra layers that are comfortable for the trip and can keep you warm. 

 
If you're going on a backpacking trip, you're likely looking for an escape from reality. While you may be inclined to leave your phone behind, it's in your best interest to carry a device for communication in the event of an emergency.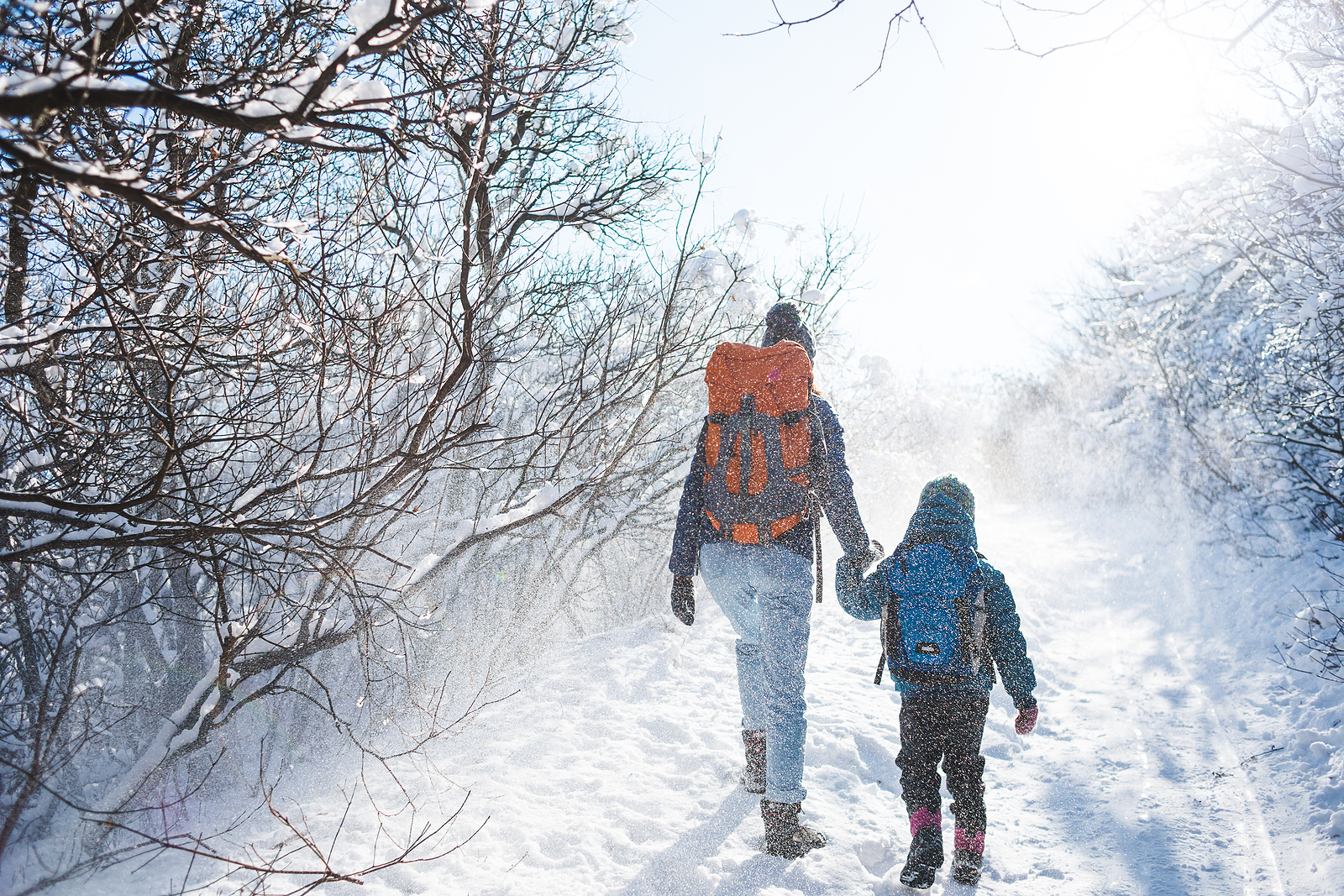 Find a way to capture memories
When you return home, you'll want to have beautiful photos to share with your family and friends and post to social media. Find a waterproof camera that's designed to withstand the elements and has an outstanding battery life to take pictures and video of your surroundings during the trek. Not only are these pictures great to share with friends and family, but you'll have memories to cherish and look back on from your travel nurse adventures. 
Bring a Journal
A picture may be worth a thousand words, but a journal can help you document how you felt in the moment along your journey. This traditional option lets you document your trip without worrying about damaging a device, and it can encourage you to take a break from the digital world and focus on nature instead. 
With so many gorgeous landmarks and natural scenery across the country, there's ample opportunity to take advantage of an assignment that takes you away from the normal hustle and bustle of daily life and lets you become one with nature. Talk to your recruiter about your interest in taking a backpacking trip this winter and ask for travel nurse contracts available near the mountains.