How to be alone during the Holidays and not hate it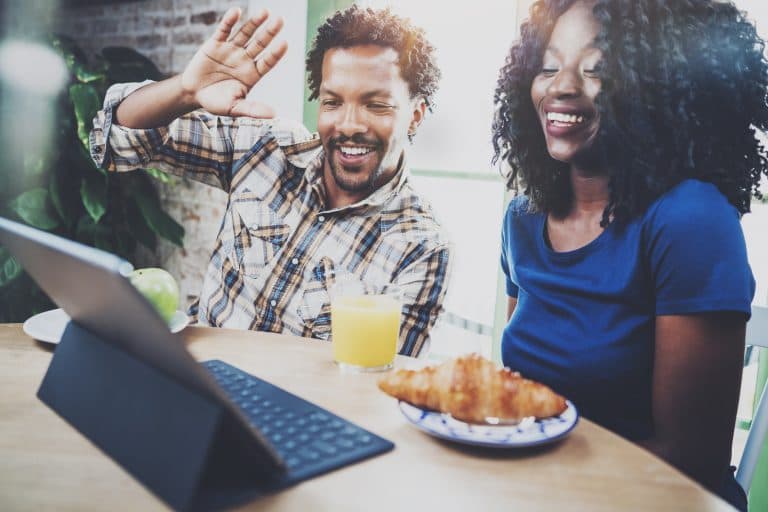 Christmas and many other holidays are just around the corner. Most travel nurses will be working during the holidays while their families and friends will be getting together for food and fun. When you're hundreds of miles away from loved ones, in a career that you (usually) enjoy, the distance can make you feel down in the dumps – and no number of cheesy just-pop-in-a-holiday-movie-and-drink-cocoa articles are going to help you cope.
You can, however, take some real, tangible steps to not completely hate being by yourself during the holidays. We've listened to many a travel nurse bemoan the holidays away from home and have put together our best ideas for going it alone:
Set-up Video Chat & Leave it Up
The holidays are supposed to be a time when family and friends crowd kitchens and dining rooms, catching up with each other, telling jokes and passing the sweet potato pie. So when you look around and see the empty halls of a hospital or your too-quiet apartment, it's no wonder you'll feel sad.
Get ready for the annual holiday dinner or Christmas morning breakfast by making your own meal alongside your loved ones over video chat. Or, make it ahead of time and sit down to dinner with them just like you're at the table.

Fortunately, one thing you can be grateful for is living during the technology age. FaceTime, Skype and other video apps can connect us with the ones we love, no matter how far away we are. Take advantage of video chat during the Holidays. Here are some ideas – pick the ones that work best for you:
Feeling sad about missing family traditions and small talk? Grab your device, video call your loved ones and have them put you in the family room or kitchen to enjoy all the family time you could want.
If you're at work during family time, take a moment to video chat with them during your meal break.
Surprise Your Co-Workers with Some Holiday Goodness
Having an informal Christmas or Holiday meal with your co-workers is a wonderful way to feel the sense of togetherness and camaraderie so closely tied to the holidays. You can share what each of you are looking forward to in the new year, play ice breaker games and swap funny stories from the floor. Also, ground yourself in the moment by snapping some photos; appreciate the fact that you're not truly alone. 

Volunteering Restores the Soul
You may be away from your loved ones for the holidays, but you have a great job, a roof over your head and a family who looks out for you. Volunteer at a local food pantry or homeless shelter to ground yourself in the spirit of the holiday. You may feel lonely or sad that you're missing out on quality time back home, but giving back can put a smile on someone's face and make this holiday the most wonderful one yet.