Exploring 'snowbird' travel nursing opportunities in Florida and Texas
Winter is coming, and that means "snowbirds" will soon be making their seasonal migration. We're not talking about actual birds here but people who move to the South every winter to escape the freezing temps and sky-high snowfall of the North.
Florida and Texas are two of the top destinations for snowbirds, many of whom are retirees. While snowbirds are a boon for local economies in these states, they also cause an increase in the number of available travel nursing jobs. Being a "snowbird nurse" is a great chance to beat the winter chill and enjoy a rewarding new assignment, and health care organizations in Florida and Texas are currently looking for staff to fill the upcoming demand.
Read on to learn more about working as a travel nurse during snowbird season in Florida and Texas:
The benefits of winter travel assignments in Florida and Texas 
There's probably very few travel nurses out there who enjoy digging their cars out of 2-foot-high snow at dawn or driving at a slippery crawl across the highway in a sleet storm. What if you could escape the chilly frustration of too-long winters and instead bask in warm, sunny weather day after day?
Let's look at more details about working as a travel nurse during the winter in Florida and Texas.Travel nurses in Florida and Texas get to do just that. And with the flexibility that travel assignments bring, they have the freedom and time to enjoy the sunshine and warm temperatures.
Florida
Perhaps the quintessential and best-known snowbird state, Florida is a haven for sun-soaked beaches and exciting attractions. Snowbirds cause the state's elderly population to increase by nearly 20 percent in the winter, according to a study by the University of Florida.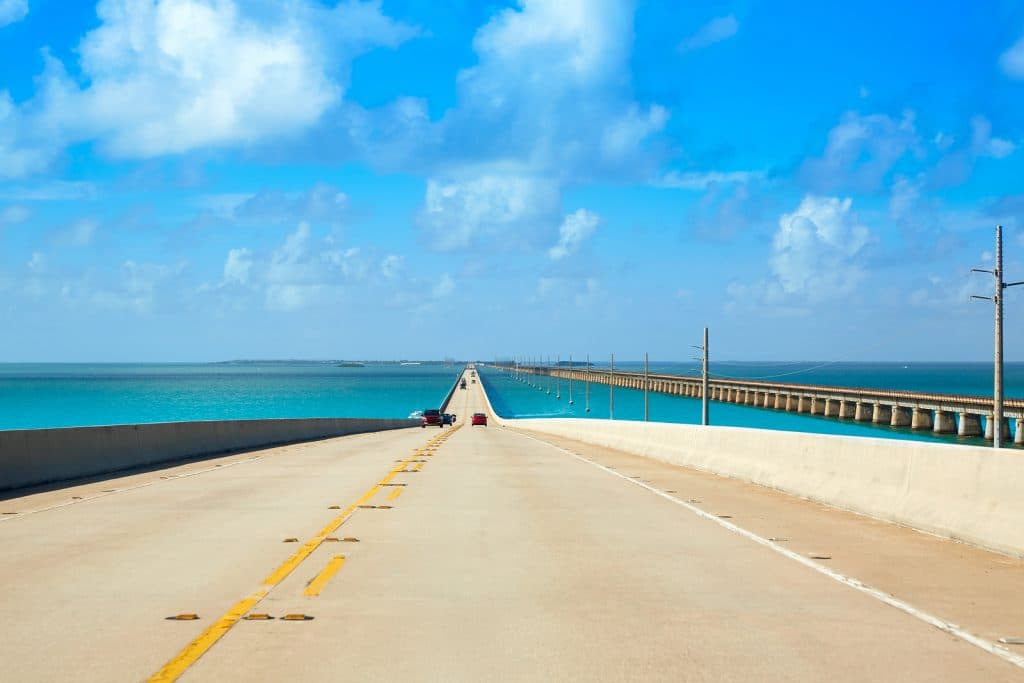 Some of the most popular destinations for Florida snowbirds include Miami, Palm Beach, Ocala and Orlando. In addition to beaches, outdoor activities, shopping, dining and arts and culture offerings, many cities have expansive retirement communities that offer a high standard of living along with their own exciting rosters of activities and social events.
Travel nurses should know that it can take 2 to 4 weeks to receive state licensure, though in some cases it may take even longer. It's best to start planning early if you're interested in a winter travel assignment in the state.
Texas
Every year thousands of snowbirds descend upon Texas. Note that residents prefer the term "winter Texans" to snowbirds, however. Congregating in the southern part of the state in particular, winter Texans in this area enjoy a comfortable average temperature of 76 degrees Fahrenheit, along with many exciting attractions and activities, according to Snowbirds Destinations.
South Padre Island is a particularly popular spot for winter Texans, with beautiful beaches, vibrant sunsets and active dining, shopping and nightlife scenes.
Texas nursing licensure generally takes 4 to 6 weeks, but this may vary. As with Florida, travel nurses are well-advised to start planning winter assignments as soon as possible.
"Health care agencies see increased demand for nurses due to more people catching the flu."
Snowbirds and flu season 
An important factor to take into account when considering the increase in travel nursing assignments in snowbird states during the winter is flu season. Winter residents arrive right at the peak of flu season, which is October through May, and health care agencies see increased demand for nurses.
People age 65 or older as well as those with medical conditions are at higher risk of contracting the flu, making the snowbird population particularly vulnerable. A BMC Public Health study found that snowbird states including Florida and Texas had a higher number of non-resident cases of pneumonia and influenza from October to March than other states. Adding to the need for travel nurses is that, as The Columbus Dispatch noted, winter residents head to local emergency rooms because their primary care physicians are back in their home states.
Contact the experts at Jackson Nurse Professionals to start exploring travel assignments in Florida, Texas and other snowbird states for this winter.