Can You be a Med-Surg Travel Nurse?
Imagine a career where you combine your medical-surgical nursing expertise with the thrill of traveling to new places. Such an exciting opportunity is available in the field of Medical-Surgical Travel Nursing. Many healthcare professionals may wonder: Can I become a Medical Surgical Travel Nurse? The answer is, yes! If you have a sense of adventure, flexibility, and the ability to adapt quickly to changing environments, then this might be the perfect career choice for you.
Understanding the Medical-Surgical Travel Nurse Profession
Medical-Surgical Travel Nurses, often referred to as 'Med-Surg Travel Nurses', play an indispensable role in the healthcare industry. They possess expertise in a wide range of medical conditions and typically care for a large number of patients with varying health needs. What sets these professionals apart is their mobility; they are assigned to different hospitals, usually for 13-week assignments, all over the country or even internationally.
Becoming a Med-Surg Travel Nurse offers a plethora of benefits, from experiencing diverse healthcare settings, exploring new geographical locations, improving patient care skills, and boosting earning potential, to opening doors for future career advancements.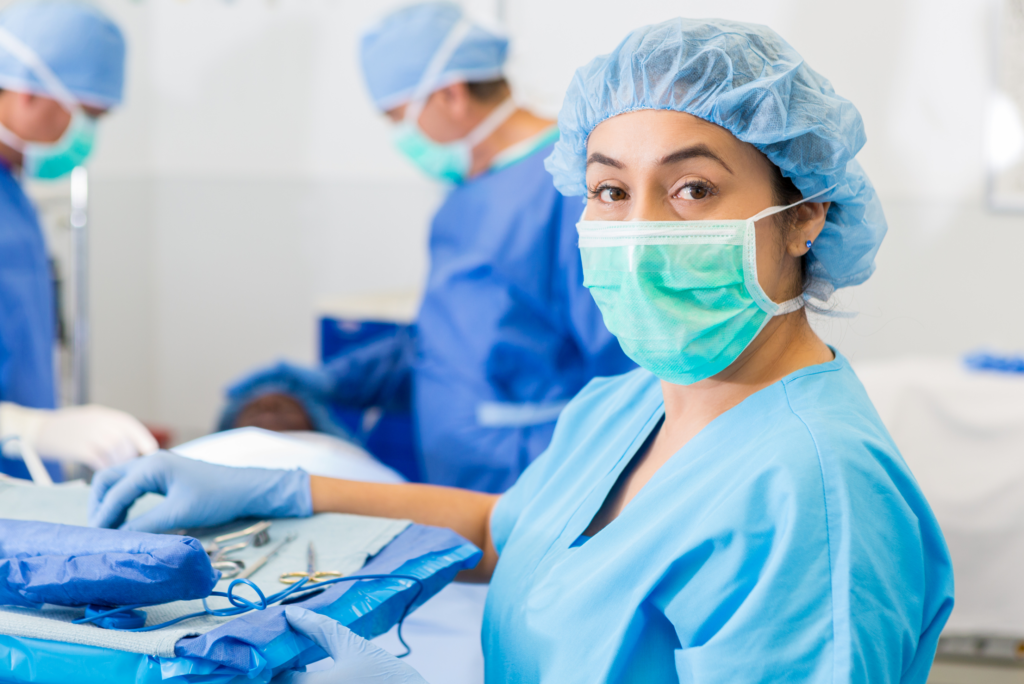 Key Requirements for a Medical-Surgical Travel Nurse
Education
Like any nursing role, the journey to becoming a Medical-Surgical Travel Nurse begins with proper education. The first step is to complete a Bachelor of Science in Nursing (BSN) degree, or an Associate Degree in Nursing (ADN). Some employers might prefer candidates with a BSN due to its comprehensive curriculum, but an ADN can also be a valid entry route into nursing.
License
After graduating, you'll need to pass the National Council Licensure Examination (NCLEX-RN) to earn your registered nurse (RN) license. This step is essential because you can't legally practice without it.
Experience
Once you've become an RN, gaining experience in a medical-surgical environment is crucial. As a general rule, you need at least one year of experience in Med-Surg nursing before becoming a travel nurse. This ensures you're comfortable managing multiple patients and are familiar with the fast-paced and often unpredictable nature of this nursing field.
Specialization
Acquiring a Certified Medical-Surgical Registered Nurse (CMSRN) credential can increase your competitiveness in the travel nurse market. Although not always a requirement, it verifies your expertise in the field and is seen as an advantage by many travel nurse recruiters.
Skills
In addition to clinical knowledge, excellent interpersonal skills, flexibility, adaptability, and the ability to quickly acclimate to new environments are critical in a Medical-Surgical Travel Nurse role. Moreover, being culturally competent and being able to establish trust quickly are essential traits, given that you'll frequently interact with a diverse patient population.
How to Become a Medical-Surgical Travel Nurse
With the basic qualifications in hand, you can start seeking opportunities as a travel nurse. Working with a reputable travel nurse agency can simplify this process. These agencies are in touch with healthcare facilities across the country seeking short-term staffing solutions. Once you sign up, they'll help match you with jobs fitting your specialty, desired location, and personal preferences.
As a travel nurse, be ready to embrace change and flexibility as part of your career lifestyle. Before accepting an assignment, it's also vital to do some research about the facility, community, and living arrangements
Future Opportunities
Working as a Med-Surg Travel Nurse is not only an opportunity to see the world but also to build a robust resume. Each assignment can serve as a stepping stone towards leadership roles. After gaining substantial experience and credentials, one can transition into roles such as Nurse Educator, Nurse Manager, or Clinical Nurse Specialist.
Yes, you can become a Medical-Surgical Travel Nurse! If the dynamic mix of clinical excellence and exciting travel appeals to you, this profession can provide a uniquely satisfying career. Embrace the opportunity to use your nursing skills to deliver high-quality healthcare, gain exposure to different healthcare environments, learn about various cultures, and, of course, explore the world!
While it demands adaptability and strong nursing acumen, the pay-offs, in terms of personal growth, career progression, financial remuneration, and rich life experiences, can be truly fulfilling. If you think this journey aligns with your career and personal aspirations, consider diving into the realm of Medical-Surgical Travel Nursing today!