Am I too old to start Travel Nursing?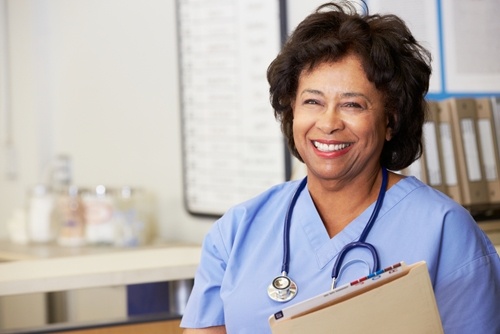 After working in the nursing industry for several years, it's not uncommon to find nurses who are eager to pick up their bags and start traveling around the country. But, many of them stop and wonder, "Am I too old to do this?" The answer is no! If you've got a sense of adventure and a desire to explore new places, you're the perfect candidate. Read on to learn why being an experienced nurse will land you the jobs you want.
Your experience makes you competitive
According to Arkansas Business News, the average age of a nurse is 50 years old – and demand continues to grow for travel nurses, especially those with experience. When you're 50+ and you step into a new hospital environment, you bring years of experience working in high-volume, high-stress environments that Administrators are looking for.
And in cities that are experiencing a nursing shortage, you've got an even tighter advantage. Currently, Iowa City hospitals are facing a critical shortage – and they're willing to contract with travel nurses to ease the stress. If you're a nurse with years of experience, you'll have a better chance of landing these higher paid, highly coveted positions than someone without.
You're an empty nester
When you're facing an empty nest, you've found the perfect time to begin Travel Nursing. In fact, you can bring your partner or best friends with you to new destinations! Travel nurses with retired spouses can combine their love of travel with a steady paycheck (who doesn't love that?). Outside Online noted that many travel nurses work three 12-hour shifts – and can build their adventures around those days.
Experience gets you flexibility (sometimes)
When looking at travel nursing opportunities, different states offer varying levels of flexibility for what travel nurses can do, the Atlantic reported. As a result, if you want to continue building your skills, you can find positions that will give you that opportunity.
Don't let age hold you back from travel nursing. You've got the experience agencies and hosptials want and you've got the grit to jump into a new situation and take charge. Start traveling today!