5 cities for the travel nurse's furry (best) friend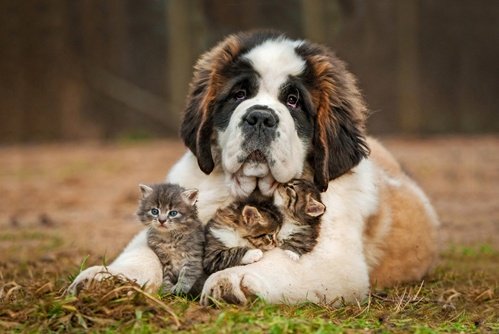 The 5 best cities for the travel nurse's furry friend
More and more travel nurses are traveling the country with their pets, helping them to overcome occasional periods of loneliness when they're missing their family and friends. Traveling with a dog or cat can be a little complicated at times, but it's worth the effort for the companionship that only an animal can give. If you're traveling with your furry best friend, consider one of these pet friendly cities for your next contract:
1. Portland, Oregon
The city of Portland is well-known for its quirks and unusual citizens. It's a fun place to live and can offer everything from the well-read cityscape to the quiet of the nearby forests.
Both Estately and Nationwide Insurance name Portland as one of the best cities in America for dogs and cats. According to the City of Portland's Department of Parks and Recreation, there are 33 dog parks within the city, some fenced and some unfenced. If you have a social pup, these are great places to go. Portland also has lots of pet adoption agencies, so if you're thinking about getting a new companion, you might find him or her here!
2. Nashville, Tennessee
Fans of dogs and country music can't go wrong with Nashville. If you're always with your guitar and your furry best friend when you're not working, the Athens of the South has everything you need. According to Rover, Centennial Park is one of the best dog parks in the country, with plenty of space to play with your pooch and meet the locals. The park also offers lots of dog-friendly music and arts events.
3. Temecula, California
According to Move, Inc. about 85 percent of households in Temecula have a dog. There, you'll always have something to talk about with your new neighbors. Plus, many of the local businesses allow dogs inside, including over 30 restaurants and 24 local wineries. Cats are also welcome at some of the local wine festivals held throughout the year. There's never a dull moment for pet lovers in Temecula. 4. Phoenix, Arizona
If you're a travel nurse with a cat, you can't go wrong by spending a few months in sunny Phoenix. The high population of snowbirds – that is, seniors – who move down here for the winter means there's plenty of extra work to go around in the cooler months of the year. For reference, the average high temperature in December is just below 70 degrees, according to U.S. Climate Data. Here, your feline companion will have plenty of sunny spots to lie around in.
5. Las Vegas, Nevada
Surprisingly, the City of Sin is rather friendly when it comes to cats. According to Movoto, Las Vegas has the third highest number of pet stores per capita, so you'll always have somewhere to get supplies for your pet. Like Phoenix, there are plenty of sunny days here, which cats absolutely love.
Ready to hit the road with your furry travel companion? Nothing makes travel better than having your favorite puppy or kitty along for the ride.