4 contract destinations that will help you achieve a perfect work-life balance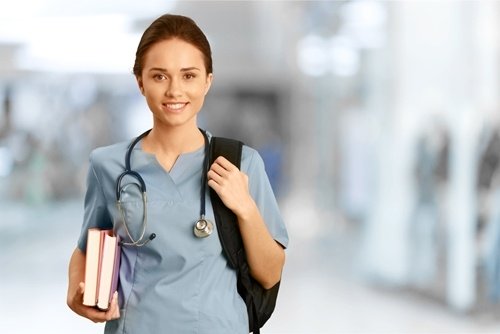 Check out the profiles of four nurse-friendly cities that will perfectly match your work-life balance and see which you get the most excited about.
A night of Netflix (and wine) can wait, the city is calling. Before you settle on your next destination, it's a good idea to know the different characteristics of the city you plan to move to so you can match your lifestyle accordingly. Check out the profiles of four nurse-friendly cities that will perfectly optimize your work-life balance and see which you get the most excited about.
1. Southern California
Sunny California has several cities that are amazing for nurses. WalletHub noted that this state has some of the lowest competition per capita. But wait, it gets better. San Diego has the sixth highest average annual salary in the nation for nurses, at around $69,000 a year. That leaves sufficient funds for play time after the work.
"Seals love to sunbathe with you."
There are plenty of beaches to relax on, or you can kayak along the sandy coast of La Jolla. Just know that you won't be alone – seals love to sunbathe with you, noted the Huffington Post. But where do you go if you get hungry?
Mexican food enthusiasts will love this location – San Diego is loaded with delicious, authentic Mexican joints. And here's a good rule of thumb to follow: Don't judge a book by its cover. Usually the more unassuming the exterior, the better the food on the interior.
Average Travel Nursing salary in California: $72,000.
2. Washington D.C. Metro Area
The capital of the country actually has the most nursing job openings per capita, explained WalletHub. And, according to Glassdoor, nurses in this area do pretty well for themselves – they make about $62,000 each year, although it's one of the more expensive cities to live in. But it's not all about the money right?
This city is perfect for those nurses who want to live a chic metropolitan lifestyle. Washington has everything from historic museums to beautiful national parks. Don't be so worried about how expensive the city is, however. There are plenty of free things to do around the area so you won't have to break the bank every time you go out. Thrillist explained that you can take free cooking classes at the P Street Whole Foods, attend free, lively concerts at Yards Park or even get free food with your happy hour at Casa Luca!
Average Travel Nursing salary in Washington D.C.: $84,000.
3. Seattle, Washington
The great city of Seattle rings in with the third highest salary for nurses at around $74,000, reported SpareFoot Blog. It's a city filled with health care innovation and medical schools, so it's perfect for nurses who are interested in being close to research and development within the industry, particularly in the field of oncology, explained Nurse Buff. But what can you do if you want to unwind?
Visit Seattle boasted about the city's multiple sports venues, including CenturyLink Field – aka the open-air stadium that is home to the Super Bowl XLVIII champs, the Seattle Seahawks. You also definitely need to check out the Space Needle, as it gives you an amazing view from a height of 605 feet. Or, stick to the ground and hit up one of the many outdoor markets like the locally famous Pike Place Market.
Average Travel Nursing salary in Washington: $84,000.
4. Denver, Colorado
Denver is ideal for the nurse who loves winter activities. According to Nurse Buff, the average salary is around $46,000 and the cost of living is ranked 21st out of 52 urban U.S. cities. Sound good to you? It gets better.
This city revolves around the great outdoors, so there are plenty of scenic places for you to unwind. The Denver Botanic Gardens is one of them, noted Travel Channel. You can stroll through the themed gardens or the conservatory, or head to the amphitheater for summer concerts. Denver is also famous for its many craft breweries and skiing resorts, so you won't have trouble finding something to occupy your time outside of work.
Average Travel Nursing salary in Colorado: $60,000.