10 Unique Places to See While Travel Nursing in New York
New York, the Empire State, is a diverse and vibrant destination for travel nurses. While the city that never sleeps, New York City, often dominates the conversation, the state offers a wealth of unique places to explore. If you're a travel nurse looking for a break from the ordinary, here are ten off-the-beaten-path destinations you should consider visiting during your assignment in New York.
1. Storm King Art Center
Nestled in the Hudson Valley, the Storm King Art Center is an open-air museum that features a stunning collection of large-scale sculptures and art installations spread across 500 acres of beautiful countryside. It's a perfect blend of art and nature that's sure to captivate your senses.
2. Boldt Castle
Located on Heart Island in the Thousand Islands region, Boldt Castle is a romantic and picturesque destination. This grand castle was built as a testament to a man's love for his wife and is now a historical site offering tours of its exquisite architecture and gardens.
3. Corning Museum of Glass
For a unique and fascinating experience, head to Corning, where you'll find the Corning Museum of Glass. Explore the art, science, and history of glassmaking through interactive exhibits and live demonstrations.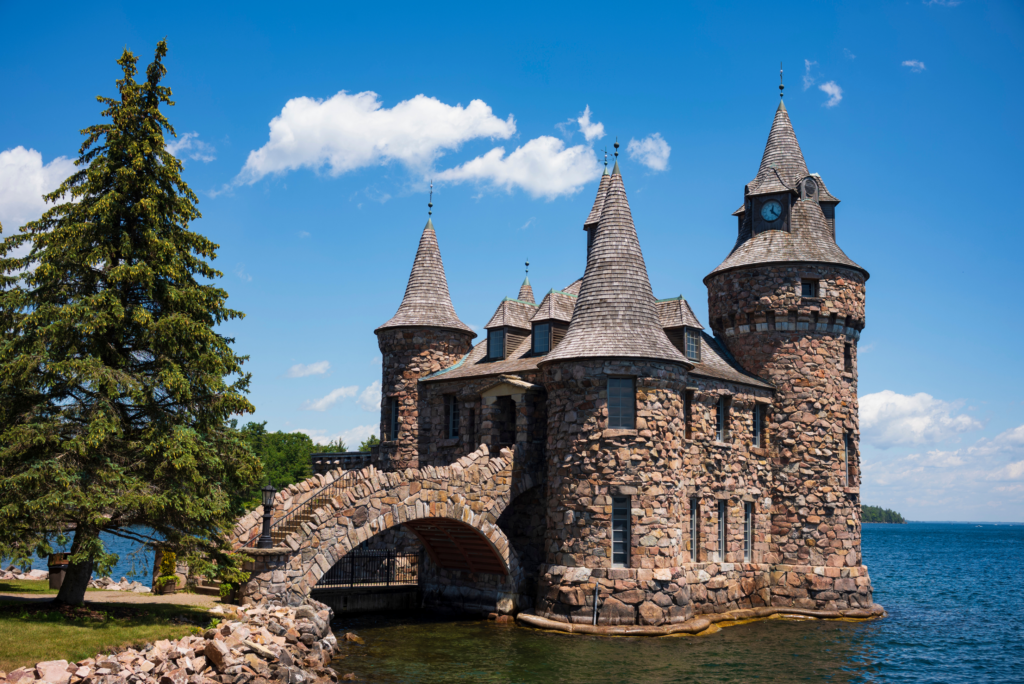 4. Letchworth State Park
Known as the "Grand Canyon of the East," Letchworth State Park boasts breathtaking scenery, including deep gorges, stunning waterfalls, and lush forests. It's a paradise for nature lovers, hikers, and photographers.
5. Boldman Historic House Museum
Travel back in time and visit the Boldman Historic House Museum in Peru, New York. This preserved 19th-century mansion provides a glimpse into the lives of the well-to-do in the 1800s, with period-accurate furnishings and captivating stories.
6. Secret Caverns
While Howe Caverns is a popular tourist destination, the nearby Secret Caverns offers a more intimate and less crowded underground adventure. This spelunking experience takes you through a labyrinth of caves with quirky, humorous tour guides.
7. The Wild Center
Nestled in the heart of the Adirondacks, The Wild Center is a natural history museum that offers an immersive experience of the region's unique wildlife and ecosystems. Moreover, don't miss the treetop walkway, as it provides stunning views of the surrounding forest.
8. Sonnenberg Gardens & Mansion State Historic Park
In Canandaigua, you'll discover the Sonnenberg Gardens, a Victorian-era estate with lush gardens, historic greenhouses, and a stately mansion. Additionally, the beautifully landscaped grounds make for a tranquil escape.
9. Tupper Lake Gondola Rides
For a unique perspective on the Adirondack Mountains, consider taking a scenic gondola ride in Tupper Lake. You can enjoy stunning views of the surrounding lakes and mountains, making it an ideal spot for sightseeing.
10. The House of Frankenstein Wax Museum
If you have a taste for the bizarre and love horror, head to Lake George and visit the House of Frankenstein Wax Museum. It features a macabre collection of wax figures, horror movie memorabilia, and eerie exhibits for those who appreciate the darker side of entertainment.
New York has so much more to offer beyond its famous cityscape. As a travel nurse, you can explore these hidden gems, discovering the state's rich history, natural beauty, and unique attractions. Whether you're interested in art, history, nature, or the peculiar, there's something for everyone in the Empire State. So, while you're on assignment, take some time to explore these ten unique places and create unforgettable memories during your stay in New York.